Ingraining confidence & competitiveness
Sree Rama is well known for contributing many successful and skilled engineers and entrepreneurs to the global arena. The evolution of the institution over the last 10 years witnessed a quantum leap in terms of development and research. The passion for excellence that drives it can be seen in every aspect of this vibrant Institute from its stringent recruitment policies, teaching and learning process and academic performance to its outstanding infrastructure and placement activities.
SREC strives to develop hardworking nature and discipline in students and encourages learning beyond the classroom, competitive spirit, teamwork and creativity in a student friendly environment. We have a ragging free campus.
Guiding thousands of students and shaping their future is a persistent Endeavour. SREC aims to provide a safe and intellectually challenging environment that will empower students to become innovative thinkers, creative problem solvers and inspired learners. It gives me immense pleasure to welcome the budding engineers to the annals of SreeRama Family.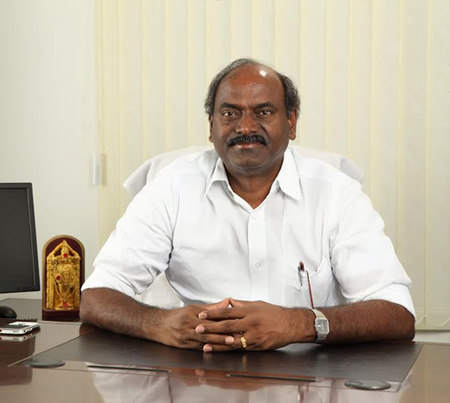 Sri Mannem Rami Reddy M.A., H.D.C
Ex-E.C. Member, SVU, Tirupati